Find out how to use Seanapps on your connected boat.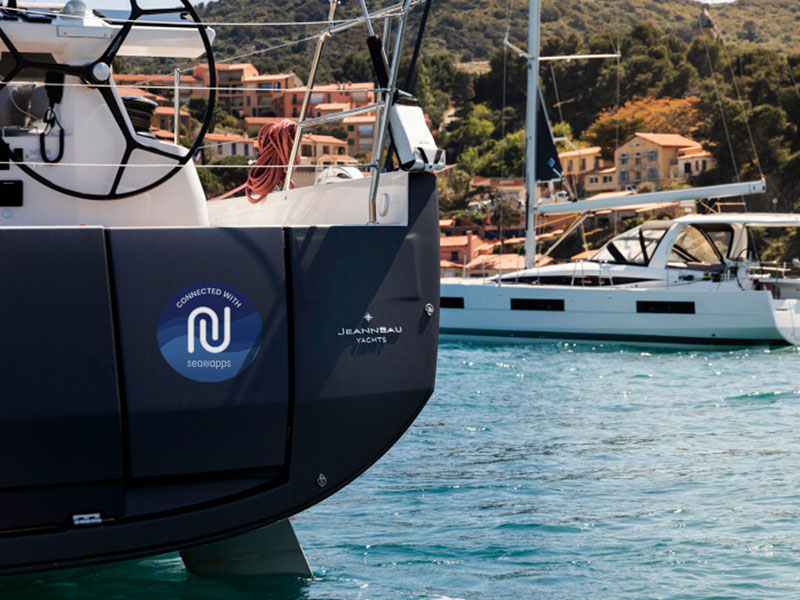 How to enjoy Seanapps on my equipped boat?
There are a few steps that you and your dealer must take to use the Seanapps features on an equipped boat.
To be visible in your Seanapps application, your boat must first be activated by your dealer. Once activated, you will be able to download the Seanapps application, create your account and access your boat on your smartphone!
Discover Seanapps in video
Get started with your application by viewing our playslist of tutorials.
Equipped boats : Frequently asked questions
How to activate my Seanapps boat?
Activating your Seanapps boat is very easy!
To do so, you just have to contact your dealer. He will be able to activate your boat in less than 5 minutes and create an access to your Seanapps application. You can already download our free application on the App Store or Google Play Store.
How can I renew my subscription?
At the end of the offered period, the renewal of the subscription is done directly in the SEANAPPS application via an online payment by credit card. At the end of the initial one-year period, it is automatically renewed for a 12 months period. You can cancel this subscription up to one month before the end of the contract. If you need help to renew your subscription, feel free to contact us at the following address: contact@seanapps.fr
How can I change the privacy settings of my mobile app?
You can change the privacy settings of your Seanapps application at any time.
Your data may be shared with two parties: your dealer and the manufacturer of your boat.
To stop or activate data sharing, you must follow these four steps:
Login to your Seanapps mobile application
Click on the « Boat » tab and then on "Details"
Click on «Permissions»
Check or uncheck the data you wish to enable or disable sharing and click on «Save».
Contact the Seanapps team
If the problem you are experiencing is not listed in the questions above, contact us! Our teams will be happy to help you solve the problem as soon as possible.