The information available on your phone varies depending on your boat model and equipment.A boat equipped with a Retrofit Package will be able to collect the same data as a boat equipped with Seanapps as standard.
Which data are collected?
This information is customized so that you can access consistent information that matches your boat's usage.
The Seanapps unit collects data but your boat's equipment also plays an important role in the amount of data collected. The more Seanapps is connected to the equipment on board, the more data you will be able to view in your application.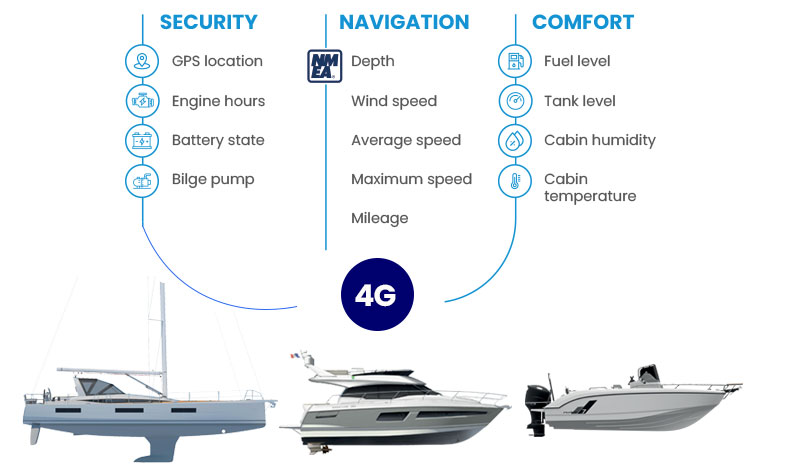 Example of information collected on a powerboat: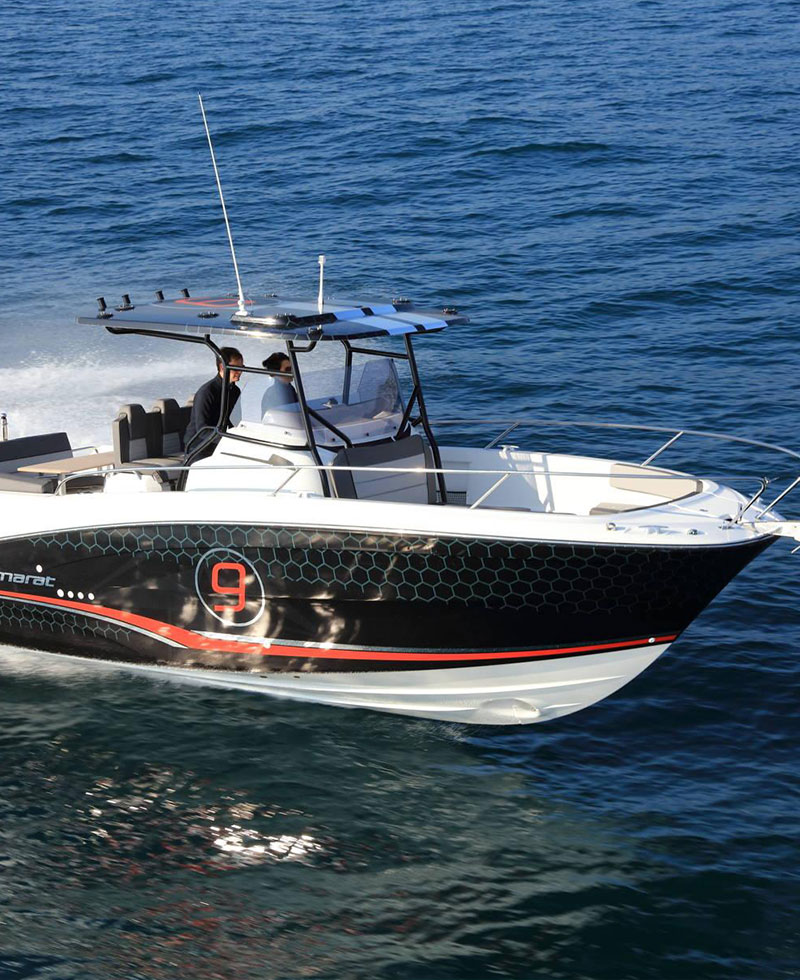 For a Jeanneau Cap Camarat 9.0 CC equipped with a Seanapps unit, a NMEA network and an Engine NMEA gateway here are the data you can retrieve*:
GPS location
Service battery voltage
Engine battery voltage
Bilge sensor
Mileage
Speed (Max ; Average)
Depth
Engine oil pressure
Engine temperature
Engine hours & RPM
Fuel tank level & trip fuel consumption
*Non-biding data
Example of information collected on a sailboat: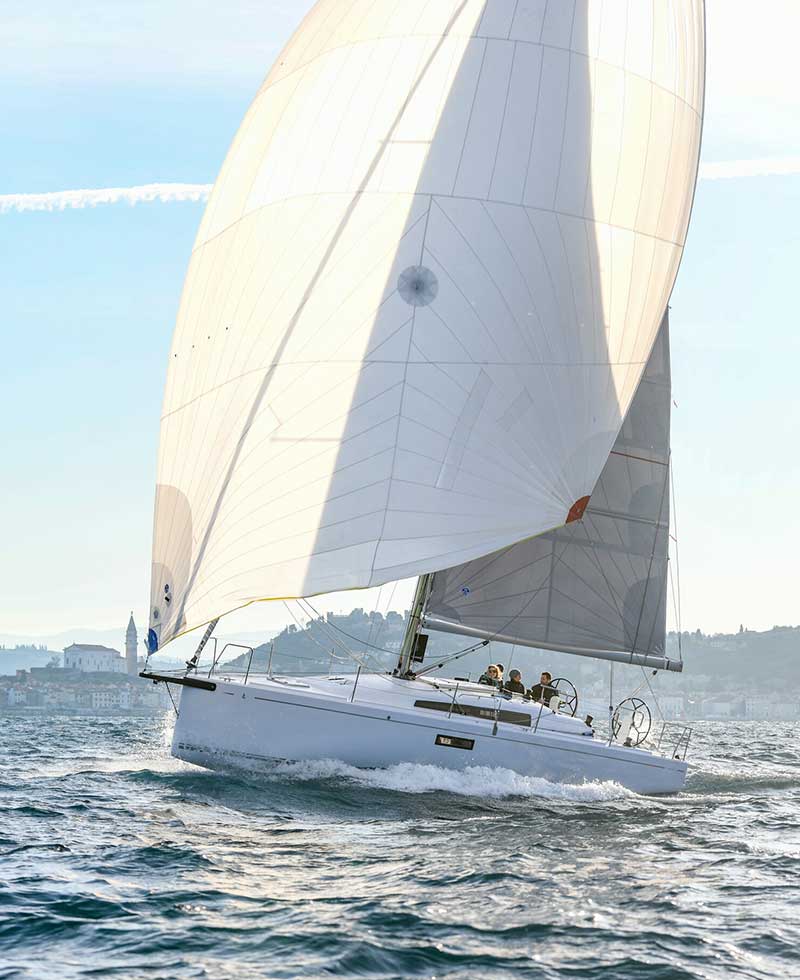 For a Beneteau First 36 equipped with a Seanapps unit and a NMEA network here are the data you can collect*:
GPS location
Service battery voltage
Engine battery voltage
Bilge sensor
Mileage
Speed (Max ; Average)
Depth
Wind (AWS, AWA)
Water temperature
* Non-biding data
Example of data collected on a power-yacht: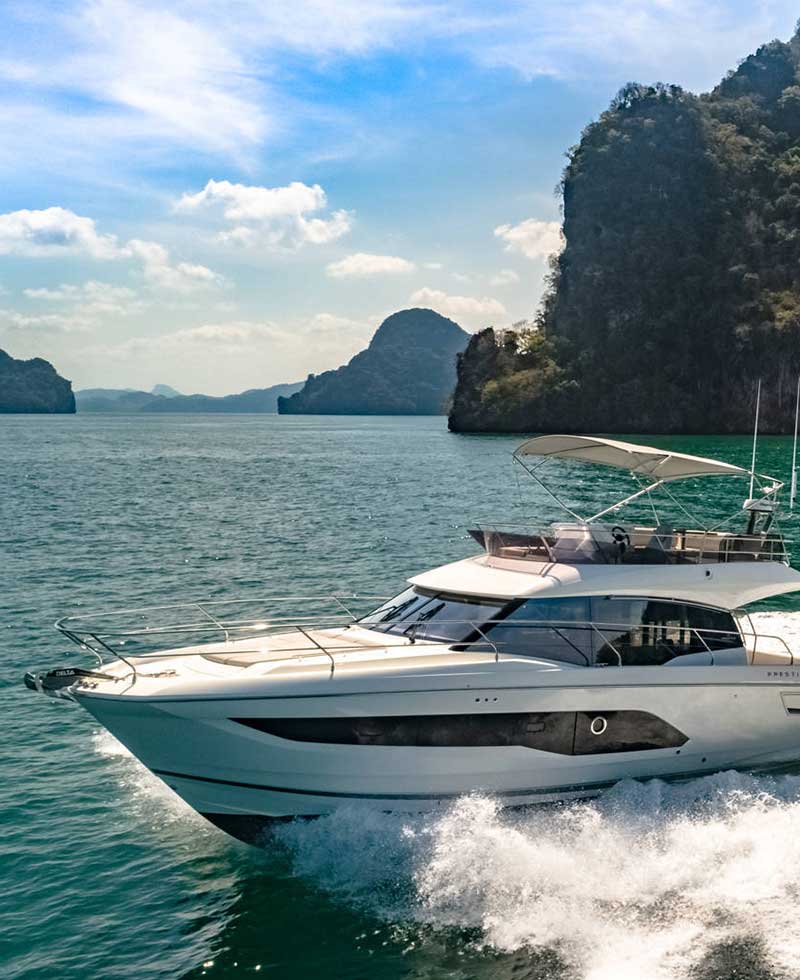 For a Prestige 420 F-Line equipped with a Seanapps unit, a NMEA network and an Engine NMEA gateway here are the data you can retrieve*:
GPS location
Service battery voltage
Engine battery voltage
Bilge sensor
Mileage
Speed (Max ; Average)
Depth
Engine oil pressure
Engine temperature
Engine hours & RPM
Fuel tank level
Trip fuel consumption
* Non-biding data